For customers who are interested in building wooden houses made in Japan
I have been growing up exploring, touching and sensing woods since I was a kid. The Ebina Corporation was founded by my grandfather in Sagano, Kyoto city immediate after the war. For 60 years since then, the Ebina Corporation has been engaging in the housing construction for over 3 generations.
People may have various thoughts and expectations for building their own homes. The Ebina Corporation carefully listens to the customers' dreams and hopes of their new homes and provides our professional advices to live comfortability and safely through conscientious discussions until the customers are satisfied. We recommend high quality authentic woods and other natural materials provided in Japan by taking advantages of being the lumber.
For those people who have ambitious expectations or just want to gather information about the wooden houses, please feel free to ask us. The Ebina Corporation promises to build long-lasting comfortable wooden houses with our customers by using best wooden materials grown in Japan and our professional skills.
The company profile
| | |
| --- | --- |
| Trade name | Ebina Lumber Co.,Ltd |
| Address | Sagano 11 Chiyonomichi-cho, Ukyoku, Kyoto 616-8321 JAPAN |
| Representative Director | Nobuyuki Ebina |
| Capital fund | 20 million yen |
| Business category | The sales of lumbers, building materials, equipment, house constructions (new, renovation), store designs and constructions, real estates |
| The number of employees | Five |
| Business day | Monday through Saturday (Closed: Sunday, holiday, New Year's holidays , Summer holidays in mid-August) Monday through Friday from 9:00 A.M. to 7:00 P.M. Saturday from 9:00 A.M. to noon |
The detailed map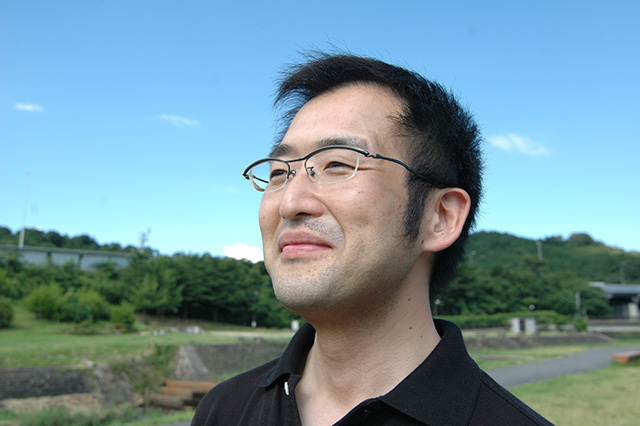 [Profile]
Educational background
Graduated from the Okayama University
License
The second class architect
My special ability
When I was a kid of a lower grade of elementary school, I won a prize called "the Chairman of the Educational Committee" in painting which made me exhilarated and I came to like painting more. This experience is an origin of my work today.
About my profession
Not only craftsmanship, but arts and services to provide to the customers
Horoscope
Gemini
Music
Metallica, Slipknot, KORN
Sports
Actually I'm not good at sports but I once played a rugby for a year, also a lacrosse for a year.
Favorite food
Bread
Alcohol tolerance
I'm a light drinker
Happy times
When setting computers or some mechanicals
Impossible things to do
Trying to be prominent
Things I don't like
"Bees" since I was once stung by bees SO badly…
Things I'm concerned about
Customers' intentions, tastes and trends
A profession I wanted to pursue
Artist
My immediate goal
To become the best custom-built housing company in Kyoto